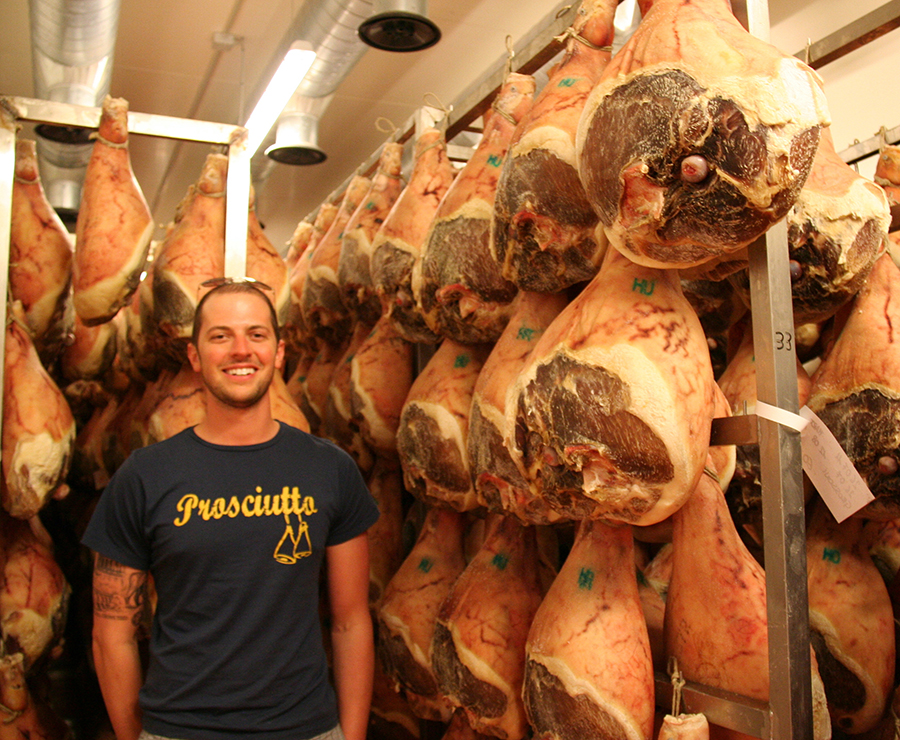 Wooster Street Meats started out like a lot of great ideas - as a joke.

Italian meats have always been a topic of conversation with my family and friends: From the antipasti at holiday dinners to famous mob movie references - "the ol' braciole" as crazy Mario describes his "test" in Deniro's, A Bronx Tale - these words are always fun to use.
At some point in time, my nickname became "Prosciutto". So, 10 years ago, I had a shirt made with this word written boldly across the chest. I coupled the text with an image of a sandwich next to it - the image has since changed but this was the best I could do at the time. Crazy enough the custom t-shirt store didn't stock images of large hanging Italian ham. When I wore it out, I was continually stopped by people asking where I'd gotten it. At first, I thought the attention was nice, but soon realized my "joke" could also be a fun way to earn a buck.

After a lot of encouragement from friends and family, and with the support from pretty much everyone I told about my idea, I started this company with a credit card and plenty of hard work.

I branded my line "Wooster Street Meats" because that's the street my father grew up on in New Haven, CT. It's also where my grandparents called home after emigrating from the old country. Small but famous, Wooster Street is known for being the heart of that area's Little Italy.

My shirts are simple statements to those who appreciate them. Some laugh and some just don't get it right away. My shirts do not carry witty phrases, just a bold simple design. They are the perfect collision of fashion, humor, and love of fine food.

And I hope you get as much enjoyment from them as I do.